Corona Virus has not only infected people but also our travel plans 😉 Being a traveller this quarantine time is gonna tuff for you. In the other side, you have got so many time for yourself and your family. Also, for your unfinished or low prioritised tasks.
When my travel bug started biting me I asked only one question to my friends in the community. "How the hell you are stopping yourself at home?"
Interesting plans for your Quarantine time
That unbelievable preparation of people for the lockdown period(quarantine time) motivated me to check my backlog. And here is the combined master list of things to do at home.
Set self-care a priority in your quarantine time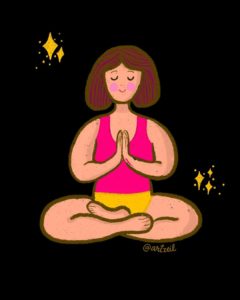 Yes. Living in self-isolation means very less physical activity but as usual food consumption. You are protecting yourself from one virus but inviting another disease by collecting unnecessary fat.
Kick yourself and set up an alarm for the morning exercise. You can find a lot of tutorial on YouTube for indoor stretching exercises to become fit.
Why don't your plan for six-packs and give surprise to your girlfriend 😉
In addition, you can practice meditation. You have a lot of damn time to kill so come on…
Also Read: Kareri Lake Trek: Just a Trek? Or a Way to Heaven on Earth?
Learn an important survival skill – cooking
Are you a bachelor? I can understand your feelings. All the cooks are on leave we have to take care of our kitchen by ourselves.
You should utilise this time to learn basic meal items. Start with fried rice, rice Kari, Khichdi and then you can try your hands on vegetables, paneer, chole etc.. It looks so tuff but when you watch youtube tutorial and start cooking you get to eat better than just Maggi or bread omelette. Cooking is like bicycling learning, once you have learned you can't forget.
It's a plus point to impress your girlfriend 😉
When last did you redecorate your living room or rearrange your Almera?
If you are a traveller or spend less at your home you must have not redecorated your living room. Think about it. It gives you positive vibes when you come back home. Also, If you are a bachelor you must have messed up your Almeria like me 😀 This is the time to rearrange your clothes as per your need.
Correct time to pick some new skills, hobbies
You have a lot of time to kill. So, why don't you just add a new skill set? Several sites are available which provides online courses. And, any hobbies which you wanted to do for a long time but couldn't start. like singing, dancing, writing, reading etc.. I have planned to learn time management because it's very important at this age. And will try my hands on my old guitar to play the latest songs.
What are your hidden hobbies? please share with us in the comment section below.
Bonus tip – if you like photography and have a camera at your home; just watch cool tips and tricks on YouTube and prepare yourself for the next trip. 🙂
It's the time to complete your unfinished books
If you have already completed all the books you were reading; Just pick a new one else let's complete all unfinished books. This is the time to read some fiction or anything to increase your knowledge. I recommend reading all positive books because we already have too much negativity around the world right now.
Soak up the sun's ultraviolet (UV) rays
Deficiency of Vitamin D is a very common scenario for the IT guys. This is the perfect time to soaking up the sun's UV rays and absorb vitamin D. This will help in the regulation of calcium and phosphorus in your blood. Also, good for your bones(for more benefits just hit the google). The best part you don't have to do anything just go to the rooftop or balcony and sleep.
So, boys & girls, prepare your D or prepare yourself for D 😉
Do things which you used to do on your childhood days
Yeah, it's funny but it's fun becoming a child. I mean, just pick some pencil colours and papers. just paint anything like your childhood days. Dance on your favourite music and do crazy steps. 😀
Tip – don't forget to record yourself because you gonna laugh a lot later. 😉
Also Read: Parashar Lake Trip: An Insane Solo Bike Ride Story
Last but not least, watch Netflix/ travel vlogs/videos and prepare your next travel plans
For Netflix lovers, I don't have to say anything. they know what to do 😉
This is the best time to plan your travel, I would suggest you open the calendar and list out all long weekends/holidays of the year. If you don't have any places in your mind; Just Google it and watch travel vlogs of those places. Make notes about how to go there, where to live, what time is perfect to visit, local transportation etc. If you are a backpacker check all budget hotels/hostels availability. Also read all user reviews because you have a lot of time 😀
Here are some cool travel vlog playlists of some cool places.
I request to you all, stay at home as much as you can. Wash your hands often to avoid Corona infection. Make yourself busy, it takes 21 days to set a new habit so this is the time, do something good and meaningful to yourself or the world.
Take care and be Safe.
Check out my Vlogs and if you like the videos consider subscribing. Happy travelling 🙂
Illustrations by: @artzeil